There might come a time that you will encounter solar batteries as they have become pretty trendy these days. The chances of it even increase if you're actively looking for solar batteries in Adelaide. Even if they are starting to become mainstream, a lot of household owners are still clueless about how it costs and what factors drive those numbers.

To create solar power in Adelaide, you need tons of solar panels, and if you want to take advantage of this free energy the next time, then you might have to get a solar battery. It's one of the components of what a lot of people call a hybrid solar power system. It acts as a backup power source in case your panel will fail to produce enough power for your household for a day or two.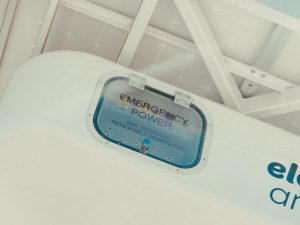 Now that you know the basics of solar battery storage systems, let's get into the main topic of this article.

Manufacturer

Depending on the brand of the solar batteries in Adelaide you might be able to save some money with your purchase. There are however some manufacturers out there that has their price tag justified, mainly because their services are tough notch and the materials they use are durable and appropriate.

Different manufacturers would also have their approaches to constructing a battery, and oftentimes, some processes aren't just resource-intensive but also time-consuming.

Battery Type

Much like the batteries in other devices, a solar battery has its types, and selecting one would greatly impact your purchase and also experience. Lithium-ions are currently what dominate the market, but there have been some manufactured that produce lead-acid ones. The latter one however isn't recommended because it generally has a shorter lifespan, and its performance is greatly dependent on its manufacturer. Not only that, but you might have to do some maintenance on them as well, often.

Battery Capacity and Installation

This has to be one of the driving factors of the overall price of solar batteries in Adelaide. Several manufacturers included multiple battery counts on their products, which in turn increased their uptime by a lot. Their capacity is also heavily increased, which means that you can last for days without using your solar panel.

So if you want to have more juice in your system, just buy more batteries and see your power bill improve and become even lower. When it comes to disasters and other emergencies, this product is a very great deal, and with the fact that it can recharge with just sunlight, you can already consider it as a good long-term investment.

When searching for solar batteries in Adelaide, check out https://unifiedenergysolutions.com.au/.

Know How a Solar Battery Cost is Determined

,