Who We are and What We Do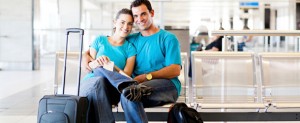 We do not simply promote places to tourists for any monetary consideration. We are here to provide basic guidelines and even suggestions to people who would want to travel overseas, especially those who are not yet decided on where they would go for a nice little vacation. We understand that you might still be in the dark in determining the place where you will be in your next leave of absence or vacation leave and we are here to help you deal with these matters. We take pride in being able to help you find the best spot to be in the world today.
Why choose us
We can be the best at what we do. We are not claiming that we are the best in this industry, but we have all the ways and means to provide you with the kind of service that will give you what you need. May it be travel guides or suggestions to places where you can go or the things to do and places to visit in a country – you name it, we have it! We don't just talk, but we also act. We back up our promises with results. We guarantee your satisfaction for your travel needs and concerns.
What makes us different
We are not just your typical trip advisers that give information based on what we got on Google. We exert our effort in gathering stories from experienced travelers and translating these stories into posts that you will easily understand. You can be sure that everything that we offer such as tips, suggestions and guidelines came from firsthand sources. We don't just copy, edit and paste contents of other websites, but we do our own materials based on real sources. We have experts to help us share these thoughts to you.
It is hard to find someone that you can trust today, especially groups or companies that will overlook the need to earn big profit in order to provide quality service. We don't readily claim that we can do that, but we are willing to do that for you. We understand the type of situation that you always get into whenever you plan travels and you become clueless on where to go and what to do next. Therefore, we have always exerted effort to produce something that will help you deal with these little problems during planning and possibly having your trips.
Come and join us and together we will make your dream trip come true.