Why Visit Japan Today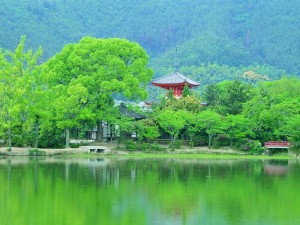 You might be asking why you should visit Japan today and not places such as the USA, France or Italy. Japan has already established itself as one of the major tourist destinations in Asia and it will be a bad thing to miss a trip there right now. At present, the nation is continuously developing and improvements being done in different aspects in that nation can be a beautiful sight to see today. Passing the chance to visit Japan today will probably be a wrong decision given how quickly the state of this nation changes. Fortunately, it is almost 100% safe to travel there while, there are times that the government locks its portals for a lot of reasons.
What you should do in there
This can turn out to be once in a lifetime opportunity for many of you, so you might as well make the most out of it. There are certainly lots of things that you can do to maximize your trip in this beautiful nation in the Asian Continent. You can go sightseeing and view a lot of sceneries that are sure to take your breath away such as Mt. Fuji. While you are there, you can personally visit what were once very wasted lands, Hiroshima and Nagasaki – both filled with remnants of the past wars. You can also take a trip at some of the open facilities that are willing to show you the ways modern technologies of Japan are produced. Visiting some museums will also be a great idea, and to complete your trip, enjoy eating famous Japanese delicacies such as Sushi, Tempura and many more.
How to prepare for this trip
Preparing for this trip can be as easy as one, two, three, that is, if you know how to look at all the possibilities of your trip. First, you must determine the weather condition of the particular place you will visit in Japan before packing anything. This is important for you to bring all the necessary clothes and other essential things important for your trip. You should always prepare for contingency plans to avoid problems such as being stuck in one place. Try to learn some basic Japanese words to have an easier time in communicating some of the folks there.
Of course, on top of all of these provided suggestions, you need to make sure that you are fully prepared for a trip as well. You should be in good health and you are in the mood for a little fun and adventure. That way, you will be able to truly enjoy your trip in the land of the Samurais, Japan.
Credits
Recommendations

,