Every couple wants to have the best result when it comes to their marriage memories. That's why videographers are here to document everything with their trusted equipment. However, there are some differences that you have to remember when picking between an average wedding videographer in Sydney and a high-end one.
Equipment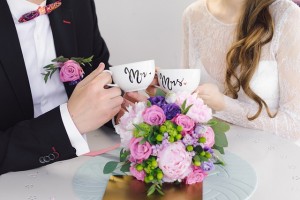 The first contrast that you will instantly notice is their equipment. A high-end wedding videographer is called that for a reason, mainly because of their equipment. More importantly, they use expensive cameras and lenses to capture stunning scenes in 4K, and sometimes even higher, depending on their hardware. High resolution is very important as it contributes to the appearance of a photo or a video; it makes them more apparent to the naked eye and makes them a lot easier to process.
Skill
A wedding video production will be nothing if the person behind the camera has no talent. High-end equipment would mean nothing if technique and capturing strategies aren't fully utilized. In this case, skill is a significant difference between a normal and a high-end, and there are many gauges to how much this difference is.
One crucial factor that may affect this disparity would be school or even years of apprenticeship. The thing is, in the photography and video graph industry, experience is significant.
Editing
A wedding videographer in Sydney isn't finished with their task after capturing footage from the ceremony. They would have to edit them very meticulously to match the standards that their clients have set.
A High-end videographer would select an editing software of their choice that would completely match their skill set and needs, whereas a normal one would go with the most expensive or the trendy one. Either way, software choice doesn't matter that much since most of them nowadays offer almost the same features that creating a masterpiece depends on the ones behind the screen.
Time-management
A High-end wedding videographer in Sydney never misses their deadline, all thanks to their magnificent time-management skills. From start to finish, they map out everything they would need, anticipate any problems, and create backup plans to ensure that the product is delivered at the exact expected time.
Of course, this falls to self-discipline and experience. Perhaps even normal ones would also have this; however, high-end videographers would be a lot more organized and effective in their execution of plans.
If you're thinking of hiring a high-end photographer, you first have to consider the costs since they price themselves pretty high since their output is top-notch. Normal ones are still efficient and superb options. However, you must manage your expectations and have your backup plans in case something goes wrong.
Critical Differences with a Normal Videographer with a High-end One

,